Industry 4.0
Engineering, construction, installation, commissioning, operation and maintenance of electrical infrastructure, automation and control.
Engineering, integration and installation of electrical systems (low voltage, medium voltage, MCCs, etc …) and automation from a technologically independent perspective.
Avangreen designs and selects the best technology available in the market to build custom solutions in large scale automation and electrical installations.
Execution of projects according to the most demanding international standards. Avangreen has among its clients world-leading companies in the engineering, petrochemical, gas, energy, food, water treatment, etc. sectors.
Renewable energies
Investment and construction of renewable energy plants. Development, construction, operation and management of renewable energy assets.
Avangreen develops, builds, operates and maintains renewable energy plants with a focus on photovoltaic and biomass solar energy.
Avangreen develops projects from a global perspective, from the design and engineering of plants to their operation and maintenance.
For Avangreen, the key is to grant the maximum performance and availability of energy assets for the benefit of its customers. Also, through advanced control centers, the client has full online access to key business information from any mobile device, in a flexible way.
Currently companies and governments trust Avangreen to develop energy assets, especially in the renewable energy sector. Avangreen has a project portfolio exceeding 300MW.
Progress for isolated areas
Energy, water and communications solutions for isolated areas with no infrastructure.
In the 21st century, more than 2 billion people still have no access to energy or fresh water supplies. Avangreen aims to combat this reality by providing quality energy, water and communications anywhere through environmentally friendly systems and technically advanced solutions.
Avangreen's modular solutions already fulfil this mission in more than 15 countries and every day we manage to reach more places to make a positive impact on people's lives. Avangreen solutions already supply sustainable resources in Africa, the Middle East, Asia and the Americas.
Furthermore, these types of solutions have interesting industrial applications for isolated areas, such as irrigation systems and communication antennas.
Success stories: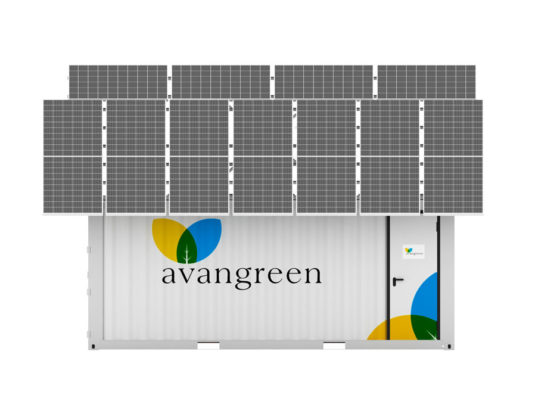 Water treatment
Modular and sustainable solutions for water purification, desalination and pumping.
Water is one of our most precious assets and also represents a challenge on a global scale:
More than 1,100 million people lack water supply infrastructures (Source UNESCO)
60% of the world population will live in areas of water scarcity in 2025 (source UN)
1.8 million children die annually from diarrhea and poor hygiene related to lack of water (UN Source)
Applications of Avangreen solutions
Domestic Applications
Modular and sustainable equipment from Avangreen can produce up to 3,000 cubic meters of drinking water without the need to incorporate any additional energy infrastructure. They can cover the consumption needs of a population of 30,000 inhabitants.
Agricultural applications
Agricultural use is the most important in volume in the water cycle. For example, according to EU data, with the product of 1 ha of corn cultivation, the food needs of 36.5 people could be met, with a global water consumption of 8,000 m3 / ha per year. Therefore, a single Avangreen desalination plant could supply the water produce the crops for almost 5,000 people.
Industrial and healthcare applications
A single Avangreen facility can supply drinking water for 30,000 residents, solving many of the health problems related to the lack of drinking water.
Additionally, Avangreen's solutions are especially suitable for commercial and industrial operations.
For example, Avangreen solutions are the best option for coastal hotels given their low investment cost.
Main advantages of Avangreen water treatment solutions
Speed ​​and simplicity
Faster installation and commissioning. Avangreen modular equipment is ready to operate from day one. They just require the necessary civil works for the collection and storage of water. All installation available and operational in less than 3 months.
Sustainability and minimal environmental impact
The incorporation of renewable energies and energy recovery systems make the installation practically autonomous and 100% sustainable from an operational point of view. Likewise, Avangreen works jointly with the client and local authorities in the management treatment of waste to minimize environmental impact.
Lower operating costs
In addition to a low investment cost, the cost of operation and maintenance is reduced to a fraction because the energy cost (main operating cost component in a plant) practically disappears thanks to the incorporation of renewable energy. Likewise, Avangreen modular systems require minimal personnel thanks to their technical components and their remote information and management systems.
Financing
Avangreen provides financing solutions for both public and private clients. These solutions are adapted to the needs and dimensions of the project.
Minimum investment cost
Desalination and purification systems from Avangreen represent a minimum investment cost compared to traditional systems, with savings over 50%. Avangreen designs budgets for each specific location to make the most of local resources and minimize the investment budget.
Avangreen's modular equipment can produce from 25m3 to 3,000 m3 per day. Enough to supply quality drinking water to a population of up to 30,000 inhabitants. The equipment is modular and scalable to achieve a higher level of coverage or adapt to specific applications
Mobility
Supply and installation of charging points and charging stations for electric vehicles.
Sustainable mobility is already a reality of unstoppable growth. According to Bloomberg *, electric vehicle sales are projected to reach 41 million in 2040, accounting for 35% of new light vehicle sales.
This projected change between now and 2040 will have implications beyond the automotive market. It will mean the displacement of 13 million barrels per day of crude oil to the consumption of 1,900 TWh of electricity. This would be equivalent to almost 8% of today's global electricity demand.
* Bloomberg New Energy Finance Report.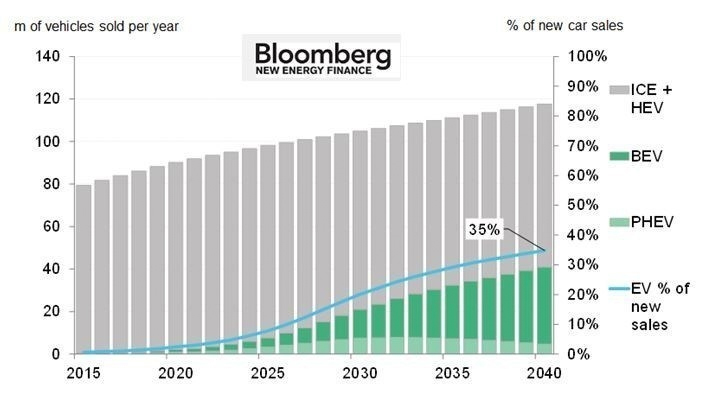 RELATION OF THE FORECAST OF ELECTRIC VEHICLES SOLD AND THE PERCENTAGE OF NEW SALES: THERMAL INTERNAL COMBUSTION + HYBRIDS (ICE + HEV), ELECTRICS (BEV), HYBRIDS PUG-IN (PHEVAS) AND% ELECTRICAL (EV)
Avangreen is committed to providing the necessary infrastructure for the deployment of electric vehicles by supplying and installing charging points and stations for electric vehicles.
Success stories: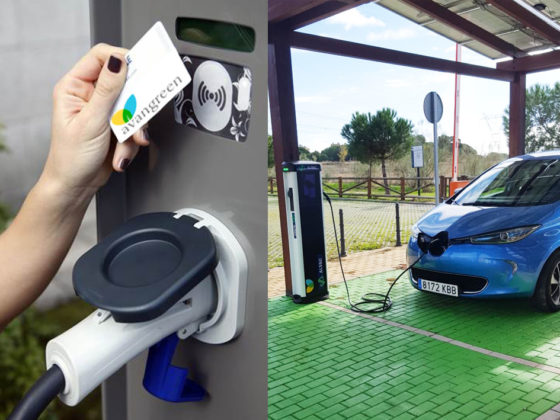 Energy efficiency
Global energy efficiency solutions (engineering, installation and financing).
In a context where the price of energy is constantly growing, Avangreen designs, implements, maintains and operates integral energy cost reduction solutions incorporating the most appropriate technology for each business.
There is a lot of talk about energy efficiency but the challenge is to translate the theory into practical applications and with real results. Avangreen has specialized in the application of specific energy efficiency solutions in complex environments, especially in the industrial environment.
From the elaboration of strategic plans for energy savings s, Avangreen unveils the different initiatives that can be implemented with their associated costs and returns in the terms of economic savings. Once an execution plan has been agreed prioritizing over the most profitable measures, Avangreen will guide the client throughout the process, facilitating not only technical but financial aspects, to materialize the necessary investments and, therefore, achieve the savings pursued.
First-rate public and private institutions have trusted Avangreen with their energy saving and efficiency strategies. As a result of this experience, Avangreen has sectorial solutions where the best market practices can be applied. In this sense, the solutions for the water treatment sector, the Chemical sector and Oil & Gas are especially remarkable.
Success stories: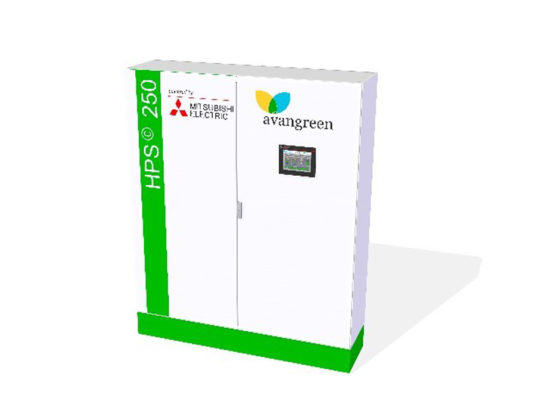 Sustainable energy company
Supply and commercialisation of sustainable energy
At Avangreen we generate sustainable energy that we commercialize through our 100% green energy commercialization companies.
We supply green and value-added energy to companies and individuals. In other words, while others limit themselves to selling energy and sending an invoice, at Avangreen we believe that we can do much more for our clients.
Self-consumption solutions
Micro-grids and energy communities
Green energy supply
Implementation of renewable energy solutions
Electric mobility solutions
Energy efficiency and consumption reduction plans
Replacement of equipment and execution of energy efficiency projects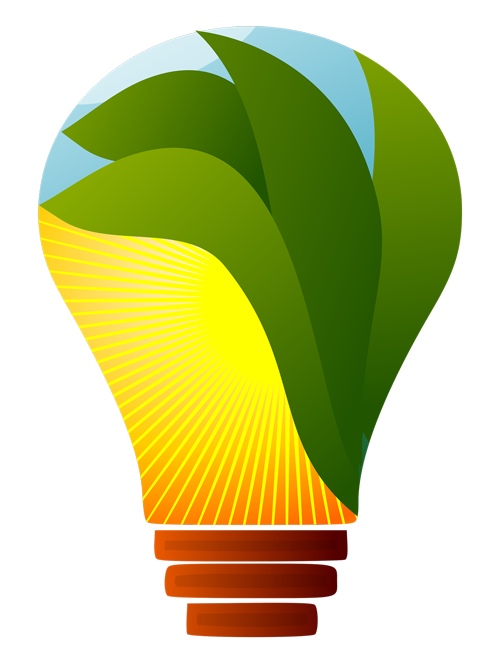 Investment / Financing
Avangreen invests and funds initiatives that promote sustainable progress.
Avangreen has made a commitment to make a positive impact with its operations in achieving the United Nations Sustainable Development Goals (SDGs) and the Paris Agreement on Climate Change. Avangreen is committed to and works to mobilize € 100 million to finance sustainable infrastructure projects that will be used primarily for investments in renewable energy and water treatment in line with the Sustainable Development Goals (SDGs).